10" Gray and White Wolf Stuffed Animal
With piercing blue eyes and a silky, soft coat, this wolf is a fierce and fun toy. A perfect cuddle buddy or playmate, this stuffed animal will easily be a favorite for years to come.
Safety Information
Our 10" Gray and White Wolf is intended for boys and girls ages three years and up.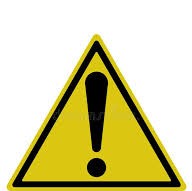 WARNING: CHOCKING HAZARD - Contains small plastic pellets inside
Size & Stuffing
It is 3" wide and 10" tall. This stuffed animal weighs only 8 ounces. It contains polyester fiber stuffing and is made in Indonesia.
Care & Cleaning
This 10" Gray and White Wolf is surface washable only.
Our Guarantee
We want you to be completely satisfied with your purchase. Feel free to return the wolf within 30 days for a full refund (less shipping costs).
Delivery
We'll ship your Gray and White Wolf within a day or so after you order. Look for it to arrive within 5 to 7 days. If you need it sooner, choose "rush shipping" at checkout.
All

Museum of the Bible

Toys & Plush Animals
Click here to see all of the toys and stuffed animals from the Museum of the Bible.