6" Beanie Lion
Looking for an excellent way to share the story of Noah's Ark with your little one? Our 6" Beanie Lion with the Museum of the Bible logo on the foot makes it easy to share the incredible story of a man of great faith who saved the creatures from a mighty flood.
"And of every living thing, of all flesh, you shall bring two of every kind into the ark, to keep them alive with you; they shall be male and female. Of the birds according to their kinds, and of the animals according to their kinds, of every creeping thing of the ground according to its kind, two of every kind shall come into you, to keep them alive.." (Genesis 6:19-20, NRSV)
Fill Your Ark With All Of The Museum of the Bible Beanie Toys
These seven collectible 6" beanie plush toys make great gifts for the special little ones in your life.
Donkey
Lamb
Lion
Monkey
Panda
Tiger
Safety Information
All of the Museum of the Bible 6" beanie animals are intended for boys and girls ages three years and up.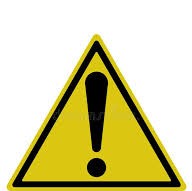 WARNING: CHOCKING HAZARD - Contains small plastic pellets inside
Size & Stuffing
It is 5" wide and 6" tall. This stuffed animal weighs just 3.36 ounces, so girls and boys can easily carry it. It contains polyester fiber stuffing. It is made in Indonesia.
Care & Cleaning
This 6" Beanie Lion is surface washable only.
Our Guarantee
We want you to be completely satisfied with your purchase. Feel free to return the Beanie Lion within 30 days for a full refund (less shipping costs).
Delivery
Your 6" beanie stuffed animal should arrive within 5 to 7 days after you order. If you need it faster, select rush shipping at checkout.
All Museum of the Bible Toys & Plush Animals
We have more than just 6" beanie plush toys. Click here to see all of the Museum of the Bible toys and animals.