MOTB Courageous Pages Jumbo Pencil
Can you imagine a toy that is great to share with friends? This 15" long jumbo pencil comes pre-sharpened for convenience with a matching sharpener, safety cap, and keychain hook so that your child can carry it with them anytime.
What is "Courageous Pages"?
Courageous Pages is the area inside the Museum of the Bible that is geared to show kids the Bible is packed with stories and people who dug deep and did what they believed was right, even in the face of fear or opposition. Children read, hear, see and experience stories in which small, courageous choices resulted in big victories, all while tired parents catch a breather while their children play. Click here to learn more about the Courageous Pages area inside the Museum of the Bible.
Jumbo Pencil Warning
The Courageous Pages Jumbo Pencil is intended for boys and girls ages 3 years and older. Adults should always help children sharpen the pencil.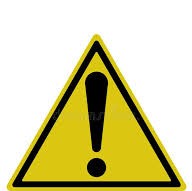 WARNING: CHOKING HAZARD - Small parts
Size & Weight
This jumbo pencil measures 15" x .5". and weighs 1.76 ounces.
Shipping
We'll ship your jumbo pencil, sharpener, and keychain hook so that the entire set arrives within 5 to 7 days from the date of your order. For faster delivery, select rush shipping at checkout.
Our Guarantee
You may return the pencil set in new condition within 30 days of the order date for a full refund (less shipping costs).
Don't Forget The Courageous Pages Jumbo Pen
Create the perfect gift - add the the Museum of the Bible's Noah's Ark Colorful Jumbo Pen to your order by clicking here.