Noah's Ark 25 Piece Puzzle
Help a young one discover animals and colors from Noah's Ark with this exciting 25 piece jigsaw puzzle. Ideal for both boys and girls, this bright, cheerful puzzle is compact, so it will fit in a bag or the back seat of your car so you can keep it with you while you're on the go.
Animals In The Ark
Our Noah's Ark 25 piece puzzle includes elephants, monkeys, giraffes, owls, bears, and more. Kids will love putting the Ark together again and again under the Museum of the Bible multi-colored rainbow.
Size & Safety Information
This puzzle measures 8" x 7" and weighs 3.84 ounces. It is not intended for children under the age of 3 years old.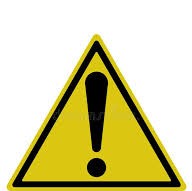 WARNING: CHOCKING HAZARD - May Contain Small Parts
Guarantee
If you're not 100% happy with the puzzle, please send the unopened package back for a full refund (less shipping costs).
Delivery
Your Noah's Ark puzzle will arrive within 5 to 7 days after you order it. If you need it sooner, select rush shipping at checkout.
Don't Miss Our Other Toys
Museum of the Bible has quite a few toys, puzzles, and stuffed animals for boys and girls. You can see them all by clicking here.