Noah's Ark 500 Piece Puzzle
The Museum of the Bible 500 piece Noah's Ark puzzle is a great family activity that can be used again and again. Because of its intricate detail, this puzzle would be perfect to frame or display on a coffee table.
Animals In The Puzzle
Our Noah's Ark 500 piece jigsaw puzzle includes elephants, panda bears, lions, tigers, zebras, and more.
Size & Safety Information
This puzzle measures 29.50" x 19.50" and weighs 1.38 pounds. It is not intended for children under the age of 3 years old.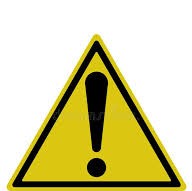 WARNING: CHOCKING HAZARD - May Contain Small Parts
Guarantee
If you're not 100% happy with the puzzle, please send the unopened package back for a full refund (less shipping costs).
Delivery
Your Noah's Ark puzzle will arrive within 5 to 7 days after you order it. If you need it sooner, select rush shipping at checkout.
Be Sure To Shop All Of Our Toys
Museum of the Bible has a large assortment of toys, puzzles, and stuffed animals for boys and girls. You can see them all by clicking here.