Pocket Prayer Teddy Bear Stuffed Animal Toy
A truly special gift from a friend or family member, the Pocket Prayer Bear is a huggable buddy with embroidered eyes who teaches little ones about prayer. Designed to hold special prayers close to his heart, the Pocket Prayer Bear features a corduroy pocket and praying hands. Mom, Dad or Grandma can place prayers in the pocket, as well as the child. Pocket Prayer Bear is a wonderful learning tool for little ones as parents begin to teach faith and values. Endearing features such as corduroy nose and puckers around feet encourage a connection with a little one. This prayerful bear is something special from a parent to a little one, or for a shower gift.
Safety Information
The Pocket Prayer Teddy Bear is intended for boys and girls at least 3 years of age or older.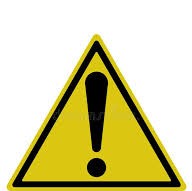 CAUTION - Remove all tags and their fasteners before giving this product to a child.
Size and Stuffing
This teddy bear bear measures 11" high x 6" deep x 5" wide and weighs 6.4 oz. It is made of polyester.
Care and Cleaning
When cleaning your bear, we recommend surface washing only.
Our Guarantee
We want you to be completely satisfied with your purchase. Feel free to return the bear in new condition within 30 days for a full refund (less shipping costs).
Delivery
We'll ship your bear within a day or so after you order. Look for it to arrive within 5 to 7 days. If you need it sooner, choose "rush shipping" at checkout.
Have You Seen All Our Toys and Stuffed Animals
Shop more bears and other stuffed animals for kids.