Museum of the Bible Souvenir Bear

Our souvenir bear has ivory-colored fur and wears an adorable navy blue Museum of the Bible T-shirt.
Safety Information
This toy bear is intended for boys and girls at least 3 years of age or older.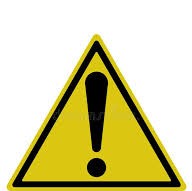 WARNING: CHOCKING HAZARD - Contains small plastic pellets inside
Size and Stuffing
The Museum of the Bible Souvenir Bear measures 9" H × 5" L × 5" W and weighs 6.07 oz. It contains polyester fiber stuffing and is made in Indonesia.
Care and Cleaning
When cleaning your stuffed teddy bear, we recommend surface washing only.
Our Guarantee
We want you to be completely satisfied with your purchase. Feel free to return the bear within 30 days for a full refund (less shipping costs).
Delivery
We'll ship your bear within a day or so after you order. Look for it to arrive within 5 to 7 days. If you need it sooner, choose Rush Shipping at checkout.
See More Museum of the Bible Stuffed Bears
Shop all stuffed bears for sale.