Plush Garter Snake 59" in 3 Colors
This slithering snake is 59" long and comes in your choice of 3 colors: green, yellow or blue. Whether you buy one or all of the colors, have fun playing with these super long and soft plush snakes. Boys and girls of all ages will love this original toy for imaginary play and as a companion for car rides, watching television, nap time, or even soothing fears of the dark. This plush is a comforting pal and perfect for get well wishes, birthdays, and more! It is a huggable travel friend for any child on road trips and airplanes, or a cute bedroom decoration.
Safety Information
This plush is intended for children at least 3 years of age or older.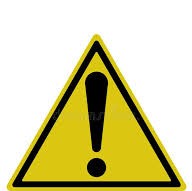 WARNING: CHOCKING HAZARD - Contains small plastic pellets inside
Size & Stuffing
3" Width and 59" L
Care & Cleaning
When cleaning your plush, we recommend surface washing only.
Our Guarantee
We want you to be completely satisfied with your purchase. Feel free to return the stuffed animal within 30 days for a full refund (less shipping costs).
Delivery
We'll ship your stuffed animal within a day or so after you order. Look for it to arrive within 5 to 7 days. If you need it sooner, choose rush shipping at checkout.
See More Museum of the Bible Stuffed Bears
Shop all stuffed animals for sale.